Berikut merupakan cara-cara untuk menukar limit transaksi Internet Banking bagi Bank Islam.
Selepas login ke akaun, halakan tetikus ke "Settings" dan klik pada "Transaction Limit Maintenance".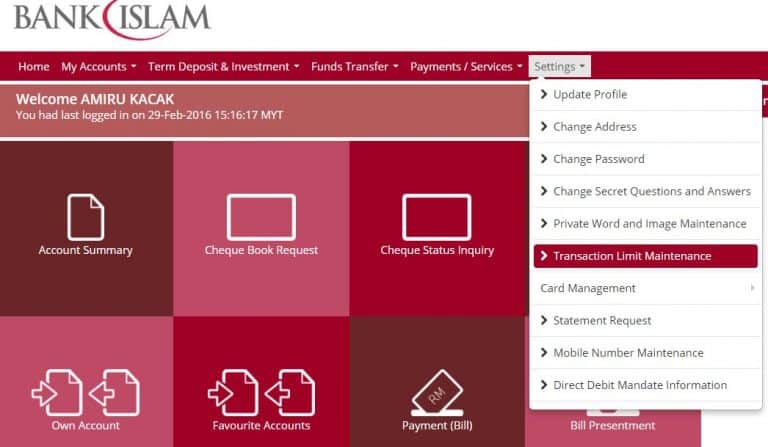 Anda kini boleh mengubah had transaksi berikut:
Own Account Transfer
Third Party Within Bank Islam, Interbank IBG and Interbank Instant Transfer (IBFT)
Bills Payment, Bills Presentment, JomPAY and Payment Gateway
Prepaid Reloads
FPX
 
Anda boleh mengubah satu atau lebih transaksi dalam masa yang sama. Selepas selesai memasukkan nilai had transaksi yang baru, klik pada "Change" untuk ke langkah yang berikutnya.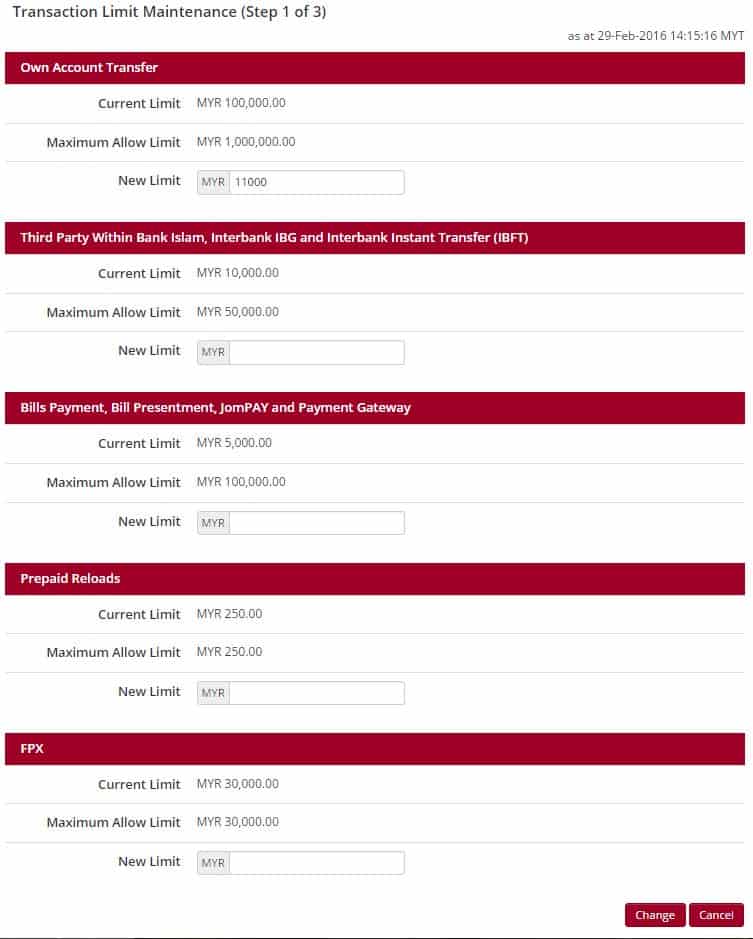 Anda akan diminta untuk mengesahkan had transaksi yang baru dengan "i-Access Code". Klik pada "Request i-Access Code" untuk menerima kod pada nombor telefon bimbit yang didaftarkan. Klik "Confirm" selepas memasukkan nombor kod yang diberi.
Sekiranya berjaya, anda akan menerima pengesahan pertukaran had transaksi yang baru seperti gambar di bawah.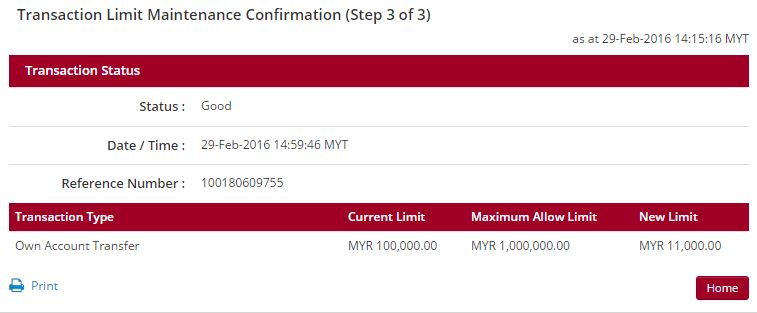 Tutorial ini sah pada 29 Februari 2016.